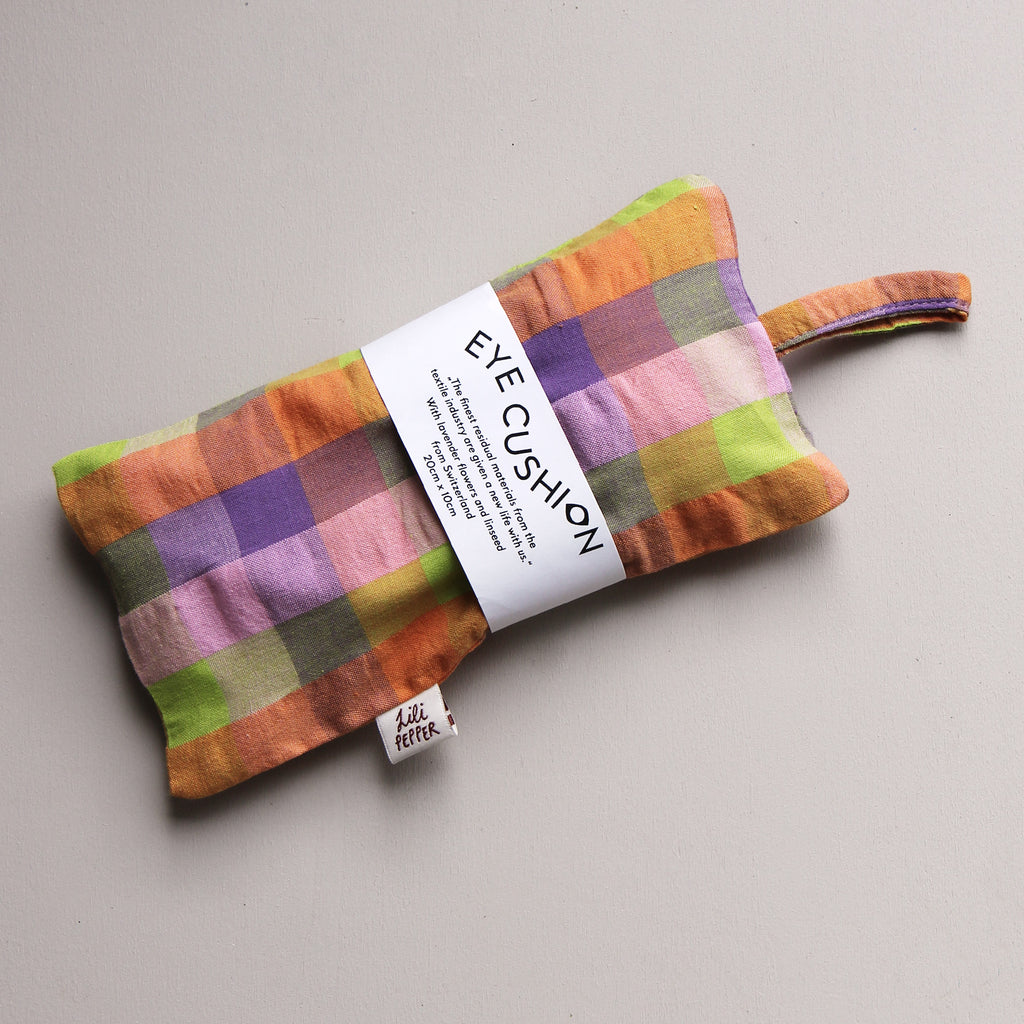 Lili Pepper
Eye Cushion *Check Multi Orange
SFr. 29.00
"Our eye pillows- a mini spa for your eyes".
The linseed and lavender filling has a cooling effect and gives tired and irritated eyes refreshment and comfort.
The pillow fabrics are selected by us from waste materials from the textile industry and filled in Switzerland with linseed and lavender flowers from the Mühle Scherz.
Size: 20cm x10cm.
The inner pillow is made of 100% organic cotton.
The cover is removable and can be washed at 40 degrees.

Designed in Switzerland / Manufactured in South India.