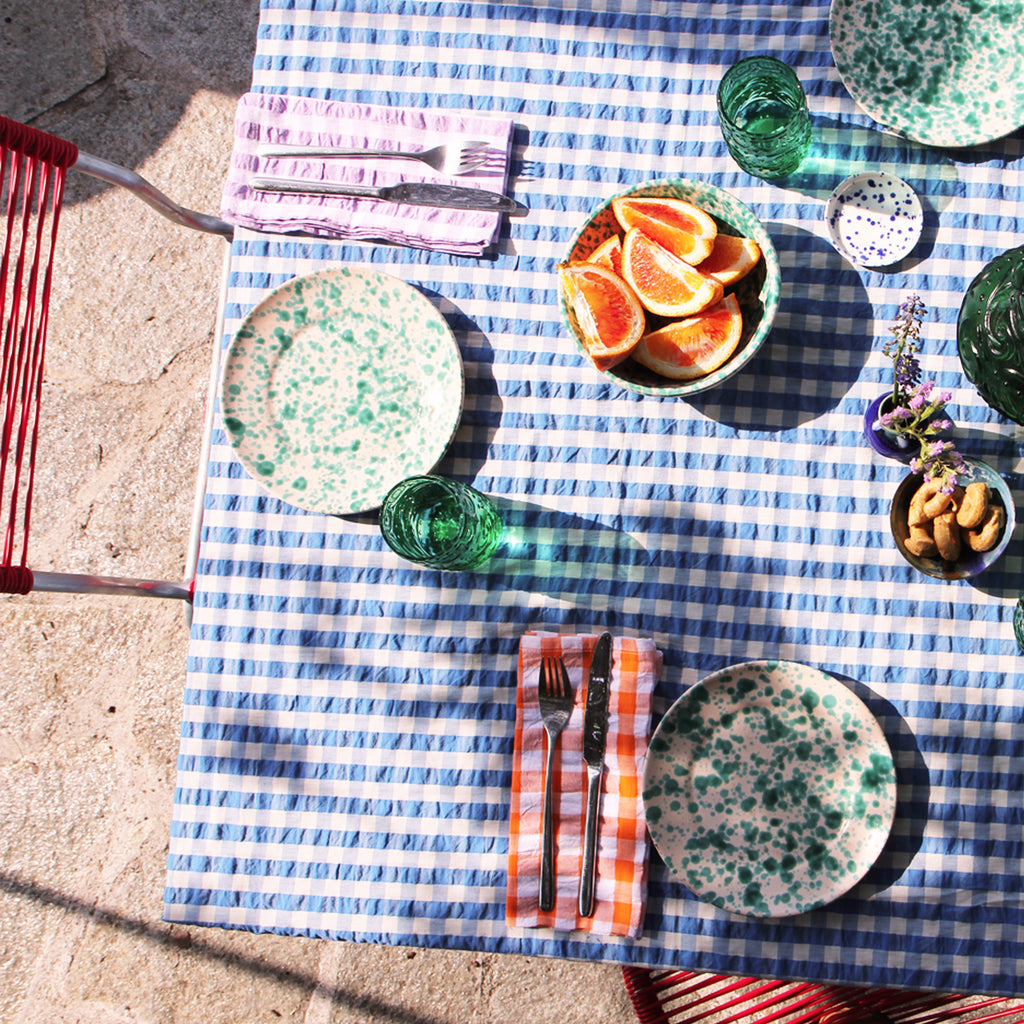 Lili Pepper
Table linen *Check Blue
SFr. 49.00
"Chequered colour for the table - sustainably beautiful".
Spring and summer will be colourful and we want to celebrate that on our tables, too. The checked tablecloths can be combined tone-in-tone or wildly with the napkins, just as you like it.
The fabric of the napkins and tablecloths is sewn from leftover material from the textile industry. The fabrics are much too beautiful to throw away and so they can remain in circulation for many years. Anyway, it's about time we said goodbye to paper napkins, isn't it?
Size: 140cm x 180cm // 140cm x 280cm // 140cm x 320 cm

Material: 100% cotton, made from leftovers from the textile industry.
Designed in Switzerland, sewn in South India.
Washable at 40°C.