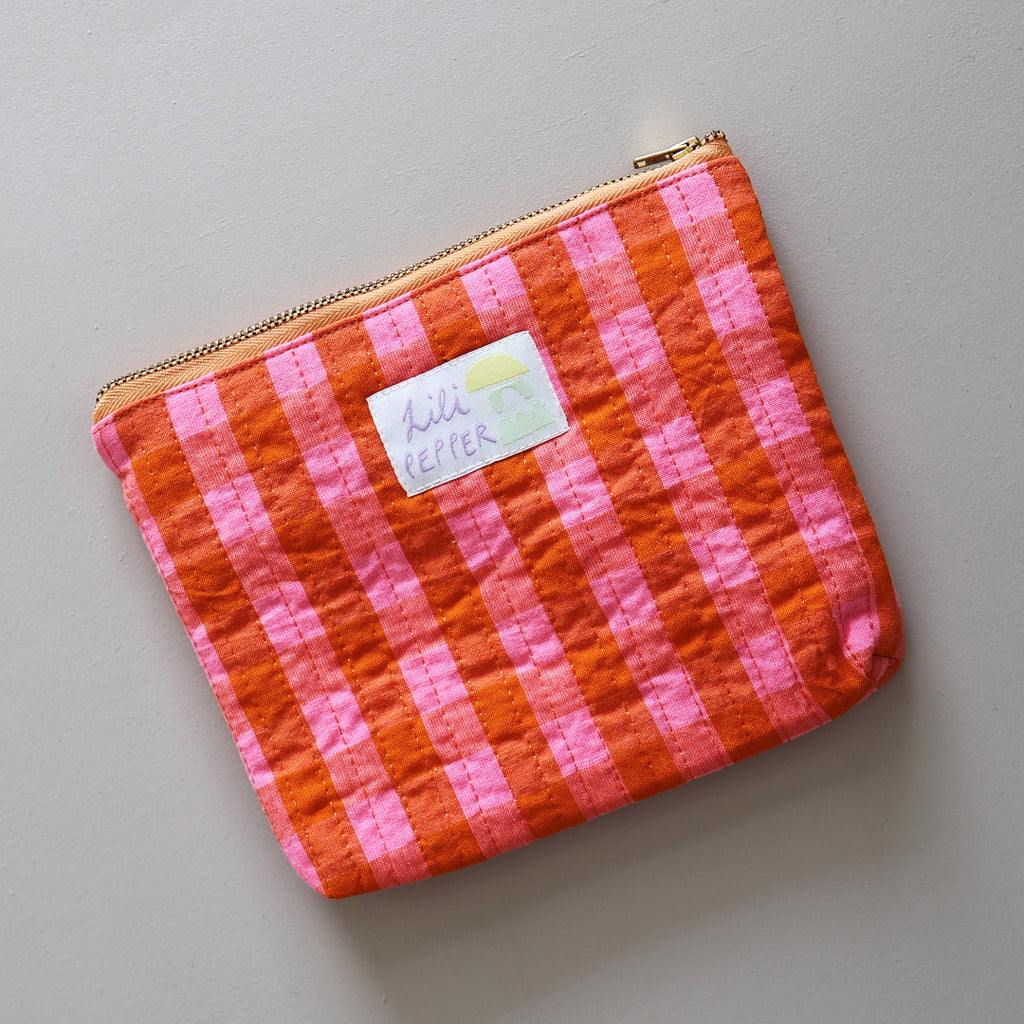 Lili Pepper
Quilted Pouch *Pink Orange
SFr. 35.00
"Quilted Pouches - travel colourful and sustainable".
Spring and summer will be colourful and we want to celebrate that with our striped and checked necessaires.
We select the fabric of the pouches from leftover material from the textile industry. The fabrics are much too beautiful to throw away and so they can stay in the cycle for many years and accompany you on small and big journeys.
Size: 20cm x 11.5cm x 3.5cm
100% Cotton, made from leftovers from the textile industry.
Designed in Switzerland, sewn in South India.
Washable at 30°C.