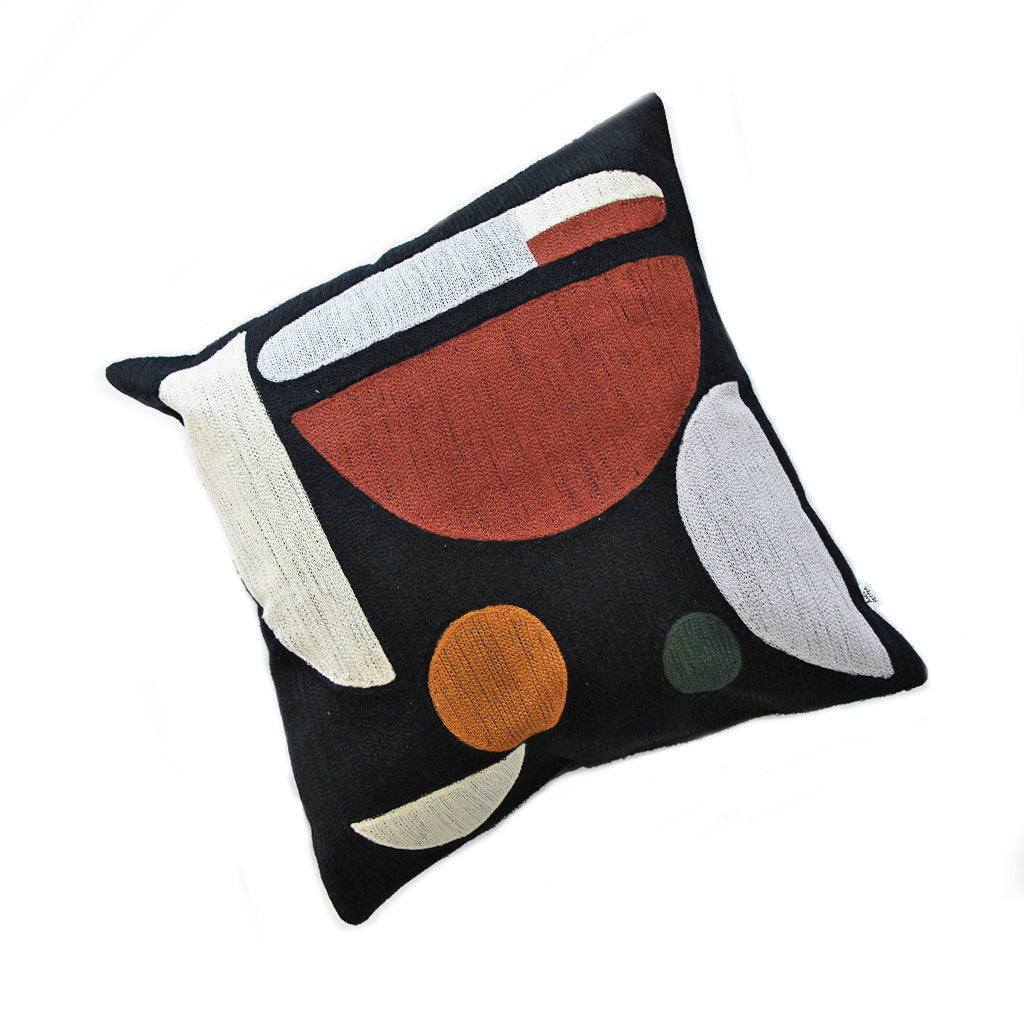 Lili Pepper
Cushion *SHAPES BLUE
SFr. 89.00
"One like no other- Hand embroidered pillows".
Preserving old craft techniques and promoting artisanship are an integral part of the design and production process at Lili Pepper
A limited collection of hand embroidered pillows has been created in collaboration with Indian artisans. First the shapes are drawn on the fabric and then embroidered by hand using an embroidery machine. Each cushion is unique and should bring you much joy in your home.
Designed with love and attention in Switzerland / Hand crafted in India.

Size: 45cm x45cm, available in two options with/without filler.

Dry clean only.