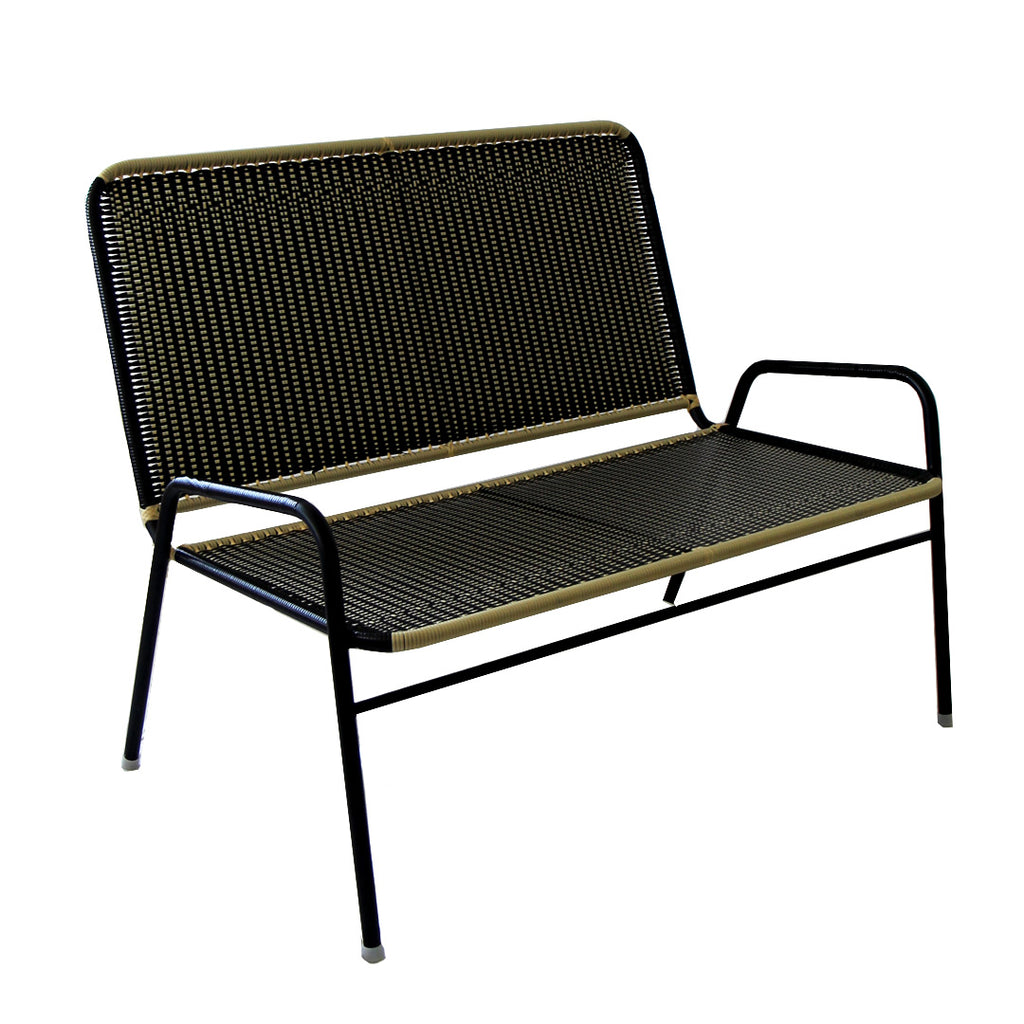 Lili Pepper
*WOVEN BENCH BLACK GOLD * Handwoven metal bench
SFr. 349.00
Beautify your home or terrace with our handwoven metal bench. Each bench is handwoven by an experienced weaver and unique in its appearance.
The metal frame is galvanized and powder coated. The bench could be an eye catcher on your terrace as well as in your apartment.
Designed with ♥ in Switzerland, made in India.
Each bench is unique and handwoven.
The frame is blue, the woven part is a blue and white.

Size: 95cm x 60cm x 78cm / Seat height 37cm.